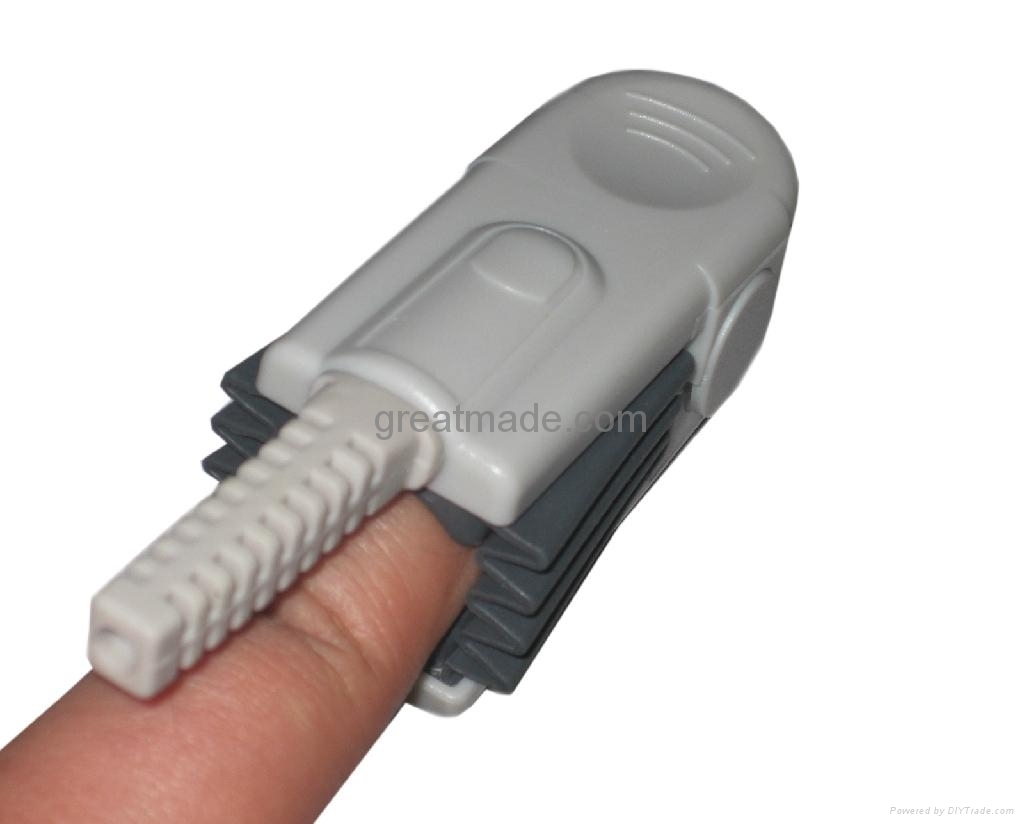 New Design finger clip , prevent light leakage ,to measure the spo2 accurately .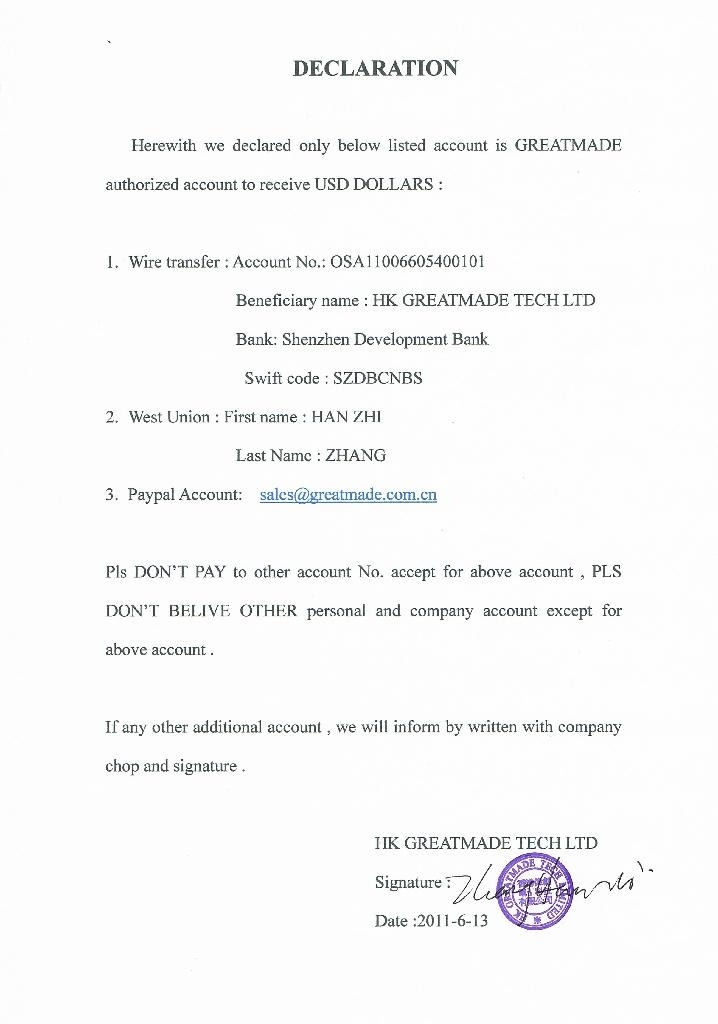 To Customer who want to pay :
The account shown in declartion is greatmade authorized account to pay .

Pls don't believe any other bank account with other name .
We have updated products catalog with price on July ,2011 , Wellcome to download from CATALOG DOWNLOAD Column . http://www.gmspo2.com/sdp/498232/4/main-2971594/0.html . Pls contact with us for password to download .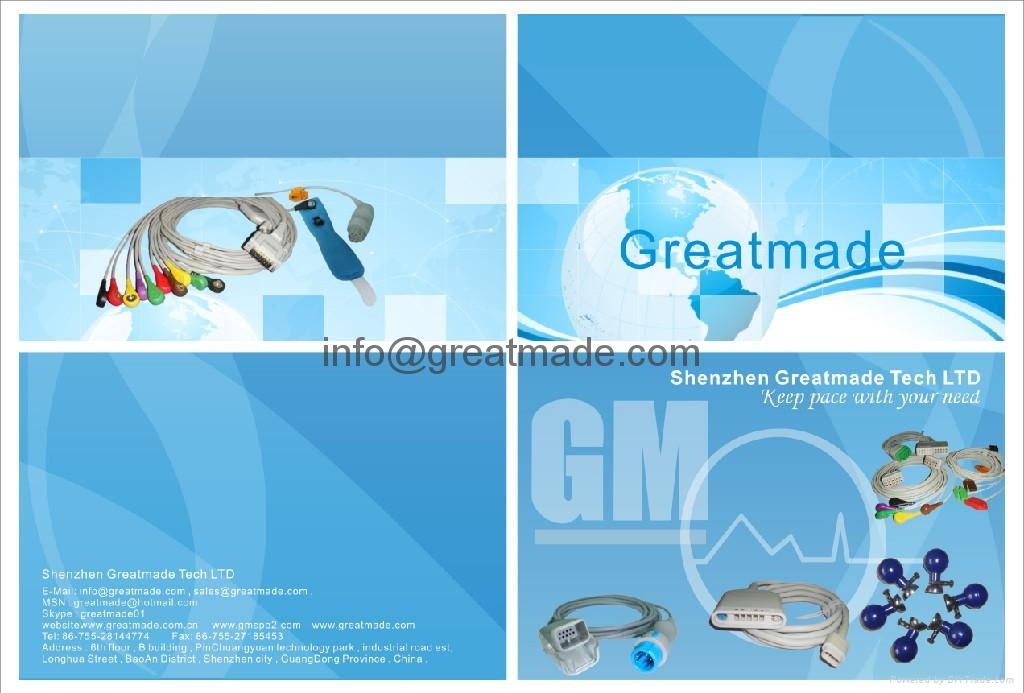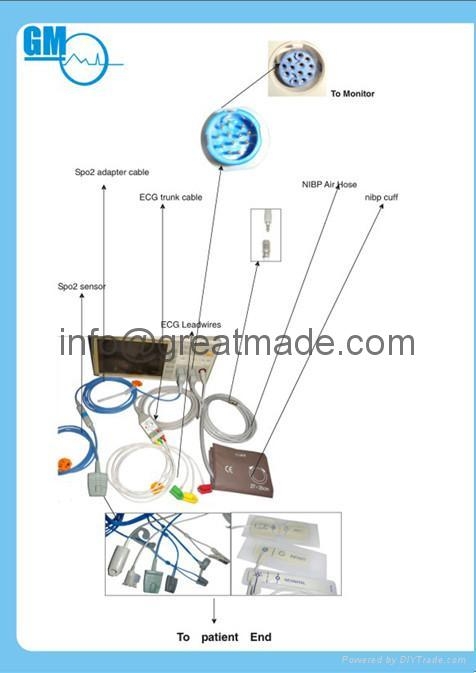 Monitor Accessories :
Spo2 sensor . (7 main types )
Adapter Cable .
ECG trunk Cable and Leadwires .
NIBP Cuff and Air Hose .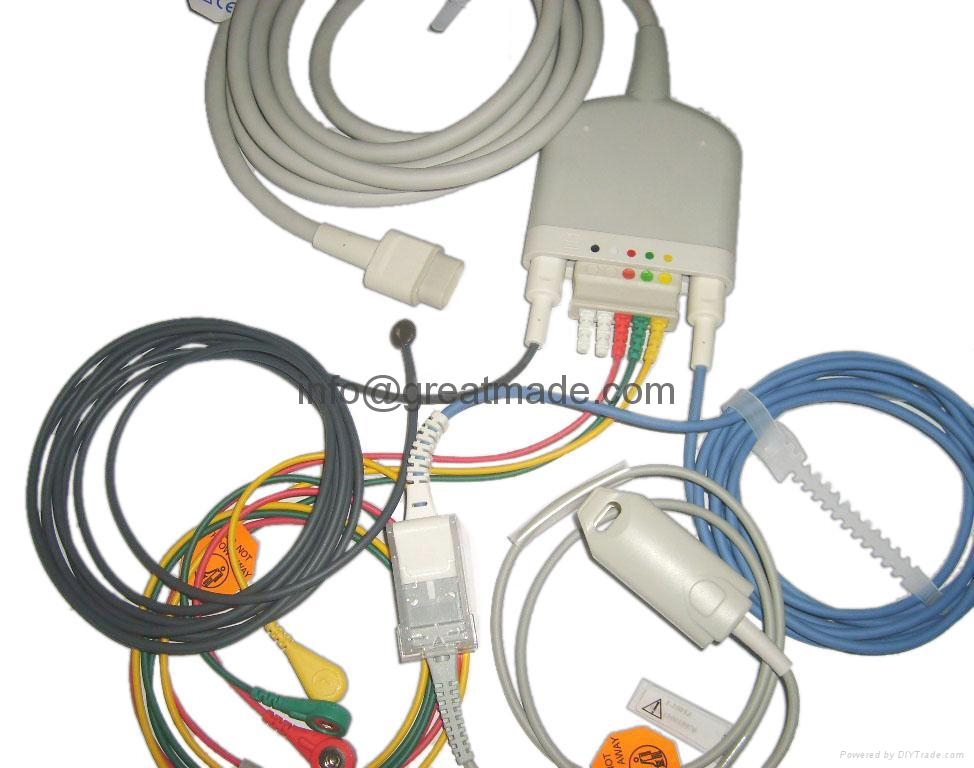 Greatmade is a manufacturer which is specialized in producing Medical Cable ,Spo2 sensor ,Spo2 probe ,ECG cable and other accessories which is used for Pulse Oximeter , Patient Monitor , ECG and so on .
Welcome to inquiry with us :
HK GREATMADE TECH LTD
Website: www.greatmade.com
www.greatmade.diytrade.com
E-mail: info@greatmade.com
Skype: greatmade01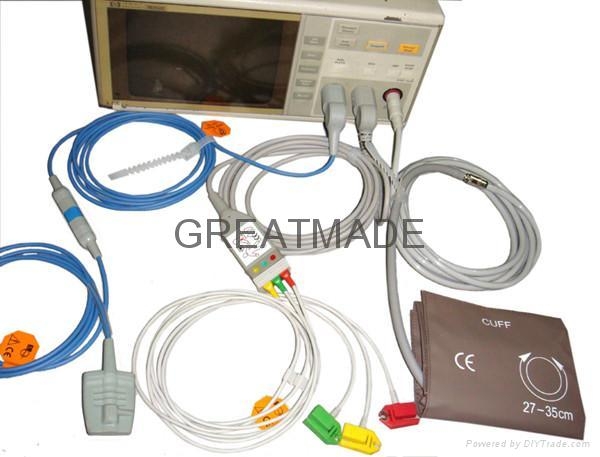 Greatmade Electronic Tech Co Ltd manufacture medical cable : Spo2 sensor, Spo2 adapter cable,monitor cable and leadwire , EKG cable and leadwire ,Temperature probe,Nibp Cuff and other Patient monitor and ECG accessories , Connectors and sensor parts . The products are widely compatible with Nellcor,Philips(HP), Datex-Ohmeda, GE-Marquette, Masimo,CSI,Spacelab, Nihon Kohden, Datascope,Critikon,S&W(Artema ),Siemens,Novametrix ,Biosys, BCI,MEK , Nonin , Siemens, Palco, Pace Tech, Invivo , Colin and so on .
Should you be interest in our products , pls inquiry with us directly .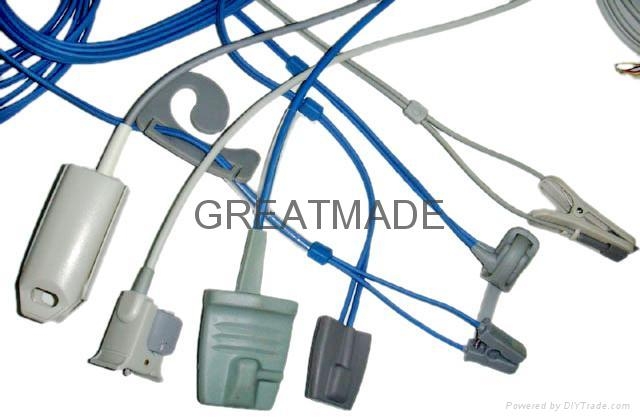 GREATMADE Spo2 sensor includes 6 main types :
a.Adult finger clip sensor .
b. Pediatric finger clip sensor .
c.Adult soft tip sensor,Pediatric soft tip sensor
d. Pediatric finger clip sensor,
e.Neonate wrap sensor.
f. Adult ear-clip sensor .
g. Animal Ear/Tongue Clip sensor .
All products' quality is as well as original OEM parts , and with the most competitive pricing .We will offer you the superior service .All products are CE marked . Our Advantage is below :
1. Various products for wide selection .
2. Competitive pricing ; Set the different discount rate for different quantities range .
3. Strict products Quality Check to ensure superior Products quality .
4. Thoughtful service before or after sell
Hong Kong GreatMade Electronics Tech Co.,Limited is one of a leading manufacturer of supplying medical accessories especially for patient monitor and ECG Its superiority on quality ,pricing ,service are well-known by our national customer with whom we worked done businiss with us.
History : Founded in 2002 in HongKong , and Establish its own factory and separate international sales office in Shenzhen in 2003.We are confident to expand our sales volume to international country based on our non-stop effort . We promise that we will try the utmost to meet with international standard and demand .

Our products listed below :
1. Spo2 sensor .
a. Adult finger clips sensor .
b.Pediatric finger clip sensor .
c. Adult soft tip sensor
d. Pediatric soft tip sensor
e. Neonate Wrap Y sensor .
f. Adult Ear Clip sensor
g. Animal Tongue Spo2 sensor .
h. Spo2 assemblies , finger clip shell , Soft rubber boot , Neonate Wrap and different kinds of connectors.
2. Spo2 Adapter cable , Extension cable
3.Patient monitor cable with lead
4.ECG cable
5.Temperature probe
6. NIBP cuff & air hose and IBP cable
7.Eletrosurgical pencil

Competitive advantage :
Excellent Quality
Competitive Pricing
Professional Technology
Experienced sales power
Thoughtful service

We are willing to make friends with all old and new coming customer through friendly business collaboration .
We will more and more find you , service you , satisfy you …., To make fruitful success for both of us .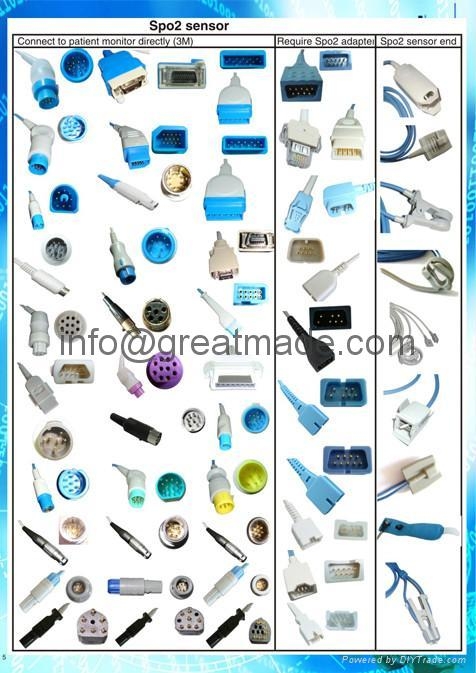 We sell Patient Monitoring cable and leadwires, we have 3-Lead and 5-lead ,AHA and IEC trunk cable and leadwires .Snap and Grabber leadwires. It widely compatible with Philips ,Marquette,Spacelab, Mindray,Nihon Kohden, Welch Allyn,Datex-Ohmeda,S&W artema ,Biosys, MEK ,Colin, Bruker and so on . Welcome to inquiry .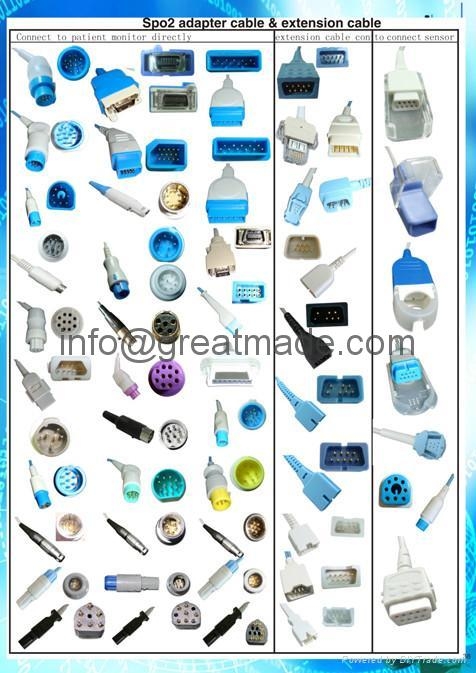 HK Greatmade Tech Ltd manufacture medical cable : Spo2 sensor, Spo2 adapter cable,monitor cable and leadwire , EKG cable and leadwire ,Temperature probe,Nibp Cuff , Connectors and sensor parts . The products are widely compatible with Nellcor,Philips(HP), Datex-Ohmeda, GE-Marquette, Masimo,CSI,Spacelab, Nihon Kohden, Datascope,Critikon,S&W(Artema ),Siemens,Novametrix ,and so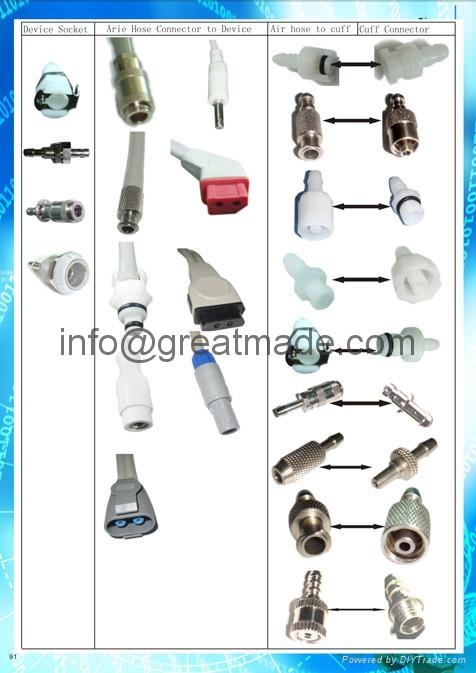 HK Greatmade Tech Co Ltd manufacture medical cable : Spo2 sensor, Spo2 adapter cable,monitor cable and leadwire , EKG cable and leadwire ,Temperature probe,Nibp Cuff , Connectors and sensor parts . The products are widely compatible with Nellcor,Philips(HP), Datex-Ohmeda, GE-Marquette, Masimo,CSI,Spacelab, Nihon Kohden, Datascope,Critikon,S&W(Artema ),Siemens,Novametrix ,and so